Since Liebovich's start in 1939, the company has grown and diversified into many areas of metals handling and processing.
Liebovich's state-of-the-art facilities are fully equipped to provide sheet and tube laser cutting, coil processing and leveling, high-definition plasma cutting, precision plate and sheet shearing, flame cutting, grinding, stress relieving and sawcutting, among other services.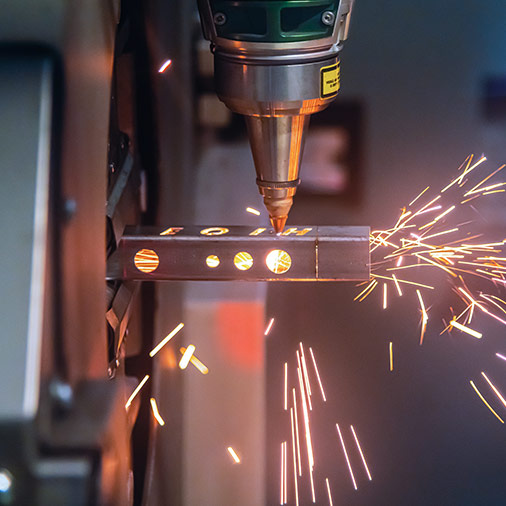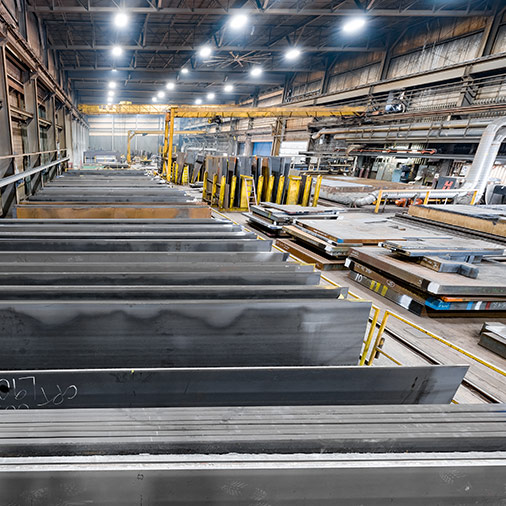 To stay in the forefront of our industry, we invest in the latest technology and equipment and continually improve our mix of products and services.
Our inventory of aluminum, hot and cold rolled steel, stainless steel, brass, copper and alloys is among the Midwest's largest. Thousands of tons of ferrous and nonferrous metals are ready for immediate delivery.
Liebovich boasts some of the shortest lead times in the metals industry. Whether you need a single piece or 1,000 pieces cut, Liebovich will fill your order quickly and efficiently.
Liebovich Bros., Inc. operates as a wholly owned subsidiary of Reliance Steel & Aluminium Co.